We offer three different styles of gate operators: slide, swing, and Under Ground Swing. All three styles keep the vehicle outside the facility until the telephone entry system, access control system, or guard permits entrance. Our residential gate access systems are designed for single-family homes and normal traffic applications. These slide and swing gate operators offer the choice of AC or DC powered models with battery run and solar panel options. Our line of commercial swing, slide, and barrier gate operators continue to be the industry's benchmark for reliablity, safety, and security.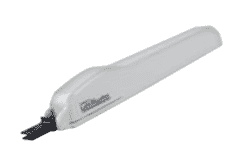 Application:
This Chamberlain Gate opener can be used for wing gates with max. wing length of 2.5m.
Fits both right and left hand installations, making it convenient to install and the best operator to have in stock at all times. Each model features a powder-coated, die-cast aluminium housing to resist rust and corrosion. Each model features a manual key lock release that will only operate with a removable key for added assurance during power failures.
Description:
– Voltage 230VAC
– Transformer 230/24VAC minimum 60VA
– Output motor 24VDC max.
– Nominal power 10W
– Max. power 40W
– Max. thrust 300daN
– Spindle travel 300mm
– Operating temperature -20°C – +55°C
– Degree of protection IP54
– Cycles/24h 5-10
– Rated operation time 4 min
Radio:
433.92MHz Smart Superheterodyne
Contents:
– 2 Motors
– Electronic control incl. receiver
– 3-channel mini remote control with rolling code
– Photocell